Portion for Orphans Newsletter
January 22, 2008
In this issue:
---
Portion for Orphans Obtains Tax-Exempt Status
Great news! Portion for Orphans has just received the status of a tax-exempt non-profit organization under section 501(c)(3) of the Internal Revenue Code! Normally, it takes months and months for the IRS to recognize a non-profit organization as tax-exempt. God has opened the doors, and we have obtained the 501(c)(3) tax-exempt status within two and a half months after submitting our application. Praise God!!! Now, your charitable contributions to Portion for Orphans are tax-deductible to the fullest extent allowed by law.
Marshall Hope Run is a Success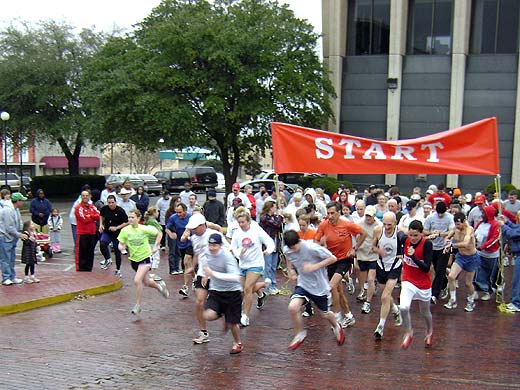 The Marshall Hope Run and Walk 2008 was a huge success! Participation rose from 89 runners and walkers last year, to 151 this year. Last year, about $5,000 came in during the week of the race. This year, approximately $8,000 was received in registration fees and donations within a two-week period surrounding the event. We thank all the participants, volunteers and supports for making this event possible! In particular, we would like to thank the following sponsors: Allred Veterinary Hospital, East Texas Sports Center, the UPS Store, Maverick Finance, and the Grub Sack. Please visit hoperun.org to view the results of the 5K run and to see the Hope Run picture gallery.
Blankets for Orphans in India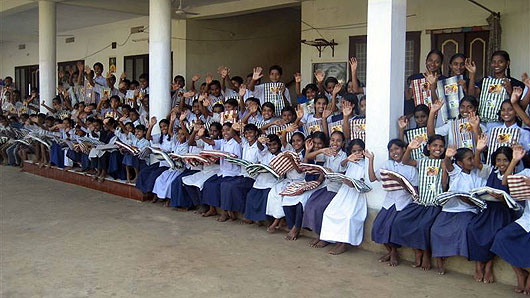 For Christmas, we were able to send 150 brand new blankets to children at the New Life Orphanage in Kakinada, India. We would like to extend special thanks to Dr. Stephen Phillips, Dr. Ben Elrod, all supporters at Ouachita Baptist University, and all others who responded to this need.
We are excited to meet another need of children at this orphanage. Previously, Portion for Orphans gave care packs to each child at this orphanage, provided Bibles in their native language, Hindi, and supplied truckloads of food and other needed items.
This orphanage is run by Mission to the Nations under the leadership of Paparao Yeluchuri. In addition to running the orphanage, Mission to the Nations ministers to children and adults in the poverty-stricken regions of India in many other ways. Recently, Paparao requested help with training village pastors that Mission to the Nations oversees. We were able to refer Paparao to Charlie Bing of Grace Life Ministries. Charlie embraced this request and led a Pastor's Conference in early January, which provided much-needed training to over 400 village pastors.
Children at New Life Orphanage in Kakinada, India received new blankets.
Pray for Peace in Kenya
You may have heard of the wave of unrest and violence that swept through Kenya following the disputed presidential elections on December 27. More than 500 people have lost their lives and 250,000 people have been displaced from their homes. Unfortunately, orphaned children are among the most vulnerable segments of the population who may suffer the hardships of such crisis. Please pray for safety and well-being of children at the New Life Home Trust Orphanage and AIC Kangundo Orphanage, which are supported by Portion for Orphans. In addition, pray for peace to return to Kenya.
Thank you for partnering with us to meet the needs of orphans and spread the love of Christ.
Sally Allred Lockett <><