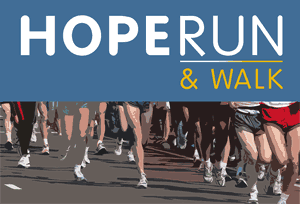 Hey Ya'll ... Here's a link to the story that KSLA did on the 6th Annual Hope Run & Walk in Marshall, Texas. It is very exciting to see people expressing interest in our effort. Please pray with me that this increases what we are able to do for orphans this year, and that it causes people to look towards God in a new way. I LOVE how the broadcaster says that this is a Biblical idea, how cool that people all over are seeing our work (our including each of YOU) and hearing that the idea came right from the Bible! :) So far this is sparking lots of conversation and concern for orphans, lots of people are talking about their plight in our area and ... wow, that's what we are all about, spreading awareness of what life is like for kids around the world without parents, right?
Allison Landry, a girl that I was cheerleader with in high school, works at KSLA and she's the one who got the story done and on the news. That was her 'portion' ... wow! It's neat to see God working. Allison also said to keep them posted so they can do a follow up story! Growth in this area has the potential to enable us to give so much that the orphanages we support might be able to expand and take in more kids... how awesome!
For ALL of those who volunteered ... you guys make it happen! We could not do this without your support! We had a great 6th Annual Hope Run & Walk and appreciate each one of you so very much for being out there with us.
Please consider what YOU can do to spread the vision... Please pray that as the clip spreads, literally around the world on Facebook and Myspace, that many, MANY would be inspired to join in the effort. Please consider sending the link to this news story to everyone on your e-mail list. Here's the link: http://www.ksla.com/Global/story.asp?S=9768610
Thank you all for your prayers, support and encouragement!

View Hope Run & Walk 2009 Picture Gallery
Sally Allred Lockett <><
Founder/Director, Portion for Orphans
www.portionfororphans.org