Dear Friends,
I am excited to spend the next two weeks in China. It is an honor, a privilege, and a HUGE JOY for me to go, on behalf of you all, and visit orphans. I'm inspired just thinking about visiting with the directors, who are, no doubt, entertaining angels, and to see the precious children we exist to serve. I'll be spending one week at New Hope Foundation www.hopefosterhome.com and one week with The Philip Hayden Foundation www.chinaorphans.org.
Here's a picture of the Nemo Play Room at New Hope Foundation and of the Mongolian yurt style volunteer quarters.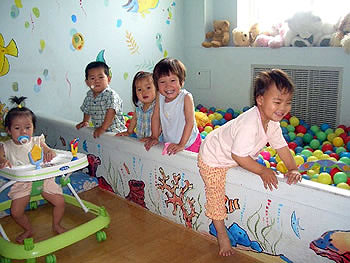 I have every intention of blogging during my trip at www.portionfororphans.blogspot.com. This does depend on internet availability, but I hope to share a little each day including pictures and video clips.
Your prayers are much appreciated during this time.
Thanks,

Sally Allred Lockett <><
Founder/Director, Portion for Orphans
www.portionfororphans.org