Dear PFO Partners,
In Acts 20:35b, Paul said, "… we must help the weak, remembering the words the Lord Jesus himself said: 'It is more blessed to give than to receive.'"
In that case, this update should tremendously bless you! I've just returned from a two week trip in China. The purpose of the trip was to visit two orphanages, New Hope Foundation and The Philip Hayden Foundation. Both are foreign run organizations that take in children with medical needs from state run orphanages. I have been blogging daily at www.portionfororphans.blogspot.com I will continue posting video clips and blogs over the next few weeks. Soon we will have all pictures uploaded to the PFO website. If you're on Facebook, you get a sneak peak, just search Sally Lockett.
Here's the best part. Five of the children I met during my time in China needed, and were strong enough to receive, cleft lip/palate surgery. I'm so happy to share that they boarded a train on Monday, June 1st, heading out for facial reconstructive surgery… YOU ALL MADE THAT POSSIBLE! You KNOW that pleases the heart of God. Here are the children … please be praying for them over the next couple of weeks.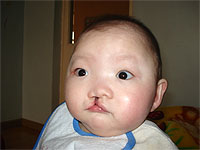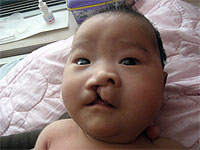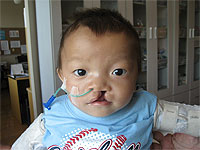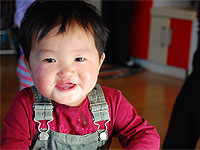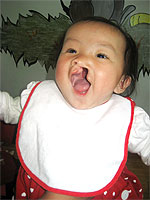 Have you heard the Starfish Story? A person was walking down a beach tossing beached starfish back into the sea after a storm. A passerby came up to him, struck by the futility of the task, and said, "You must be crazy. There are thousands of miles of beach covered with starfish. You can't possibly make a difference." The person looked at the man. He then stooped down and picked up one more starfish and threw it back into the ocean. He turned back to the man and said, "It sure made a difference to that one!"
PFO also donated loads of baby formula and 10 bikes to Philip Hayden. Actually, 8 bikes, but we bought so much formula that we qualified to get 2 for free!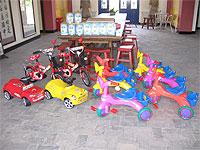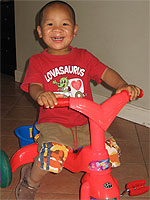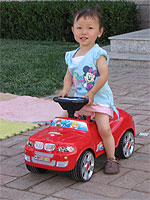 Shelby Ling-Ling and Kathy (with me), whose pictures are below, are two of about 20 children who benefited from Portion for Orphans' recent sponsorship project. It costs between $35-$40 a month to become a monthly sponsor for an orphan. This helps provide the child with basic needs. Sponsors also send gifts and cards and receive updates on their child. If you are interested in becoming a monthly sponsor or in adopting a child from China, please let me know and visit www.hopefosterhome.com or www.chinaorphans.org.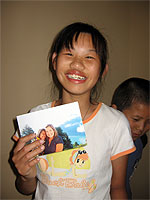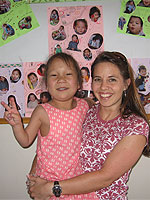 The Hope Run 2010 will benefit New Hope Foundation, www.hopefosterhome.com near Beijing. The tentative date is Feb. 6th, 2010.
Thanks for setting aside a portion for orphans!
Sincerely,

Sally Allred Lockett <><
Founder/Director, Portion for Orphans
www.portionfororphans.org