Cleft Lip Surgery Follow-Up Pictures
A few months ago a man from East Texas made a $500 donation to fund a corrective cleft lip surgery for Pan Li, an orphan in China. Here are the before and after pictures of Pan Li, who can now go to school, be adopted and has a new chance at life! If you are interested in funding a cleft lip surgery, let us know.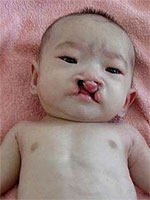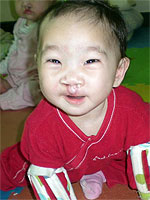 Pan Li before and after the surgery
I, Sally, just recently returned from China [view pictures] where your donations sent 5 children for reconstructive cleft lip/palate surgery. This procedure now costs $650 per child. We are working with a different orphanage, New Hope Foundation, that is a little further away. We are helping to cover the cost of train tickets and hotels for babies and nannies. One of the children, Zhang, looks the same as before. He only needed cleft palate surgery, which is a reconstruction of the roof of his mouth. The 5th baby, Hu Jian Lu, was considered inoperable upon arrival for surgery. There is a problem with his lung. Please pray for his little body to become strong enough for surgery. Here's a link to New Hope Foundation and a link to a brief interview with the founder.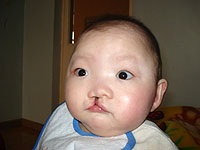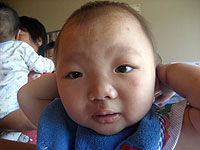 Dang Qing Tong before and after the surgery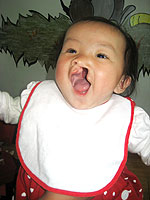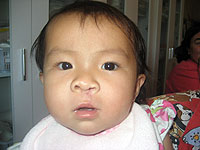 Dang An Ran before and after the surgery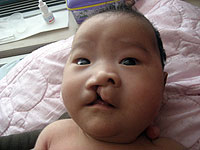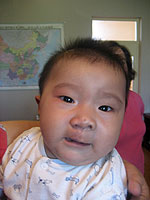 Dang Yun Sheng before and after the surgery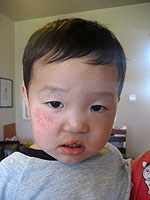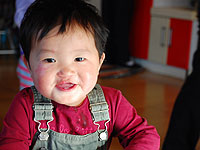 Zhang Hai Yang before and after the surgery
| | |
| --- | --- |
| Hu Jian Lu's is not ready for the surgery due to a lung problem. Pray for his little body to become strong enough for surgery. | |
Kenya Trip Blog
And, I'm returning to Kenya July 2nd – July 12th to revisit New Life Home Trust. Your donations have enabled PFO to donate more than $20,000 to this Christian medical orphanage. The pictures below capture what they do for babies in across Kenya.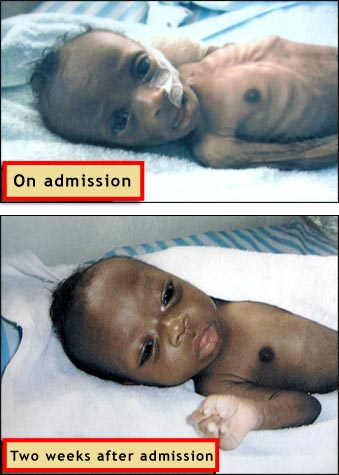 New Life takes in orphaned, abandoned, and HIV positive babies that most other homes refuse. They've taken in over 1,080 babies so far. With care and medical attention, more than 75% of the babies have gone from HIV+ to HIV-. 100% of those remain negative today. Over 700 have been adopted into loving homes, and all are up for adoption. If able, I will blog during the trip with pictures and video clips. Here's the link: www.portionfororphans.blogspot.com
Hope Run 2010

Hope Run Announcement! Start training for the 7th Annual Hope Run in Marshall, TX on February 6th, 2010, 9am! We'll be fundraising for New Hope Foundation www.hopefosterhome.com.
Prayer Requests
Kenya Trip - Health & Safety
2 weeks of VBS Fundraising in Germany for New Life Kenya, July 27-Aug7
John Kay is going to China in August to take pictures/video for PFO promotion.
Thanks for setting aside a portion for orphans!
Sincerely,

Sally Allred Lockett <><
Founder/Director, Portion for Orphans
www.portionfororphans.org