Kenya Update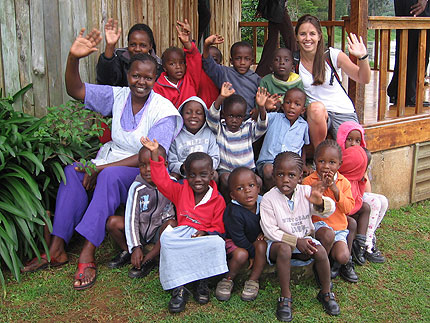 I just returned home to Germany after visiting New Life Home Trust in Kenya. PLEASE WATCH THIS INCREDIBLE DVD about New Life (http://www.youtube.com/watch?v=_mYrpeVX6uA). It's a 6 ½ minute explanation that will truly move you and inspire gratefulness. There's a button below the small screen enabling you to view it full screen.
The founders, missionaries Clive and Mary from the UK, moved to Kenya more than 20 years ago, after serving in Germany. Since then, they have rescued more than 1,080 babies who've been abandoned in hospitals, piles of trash and even in pit latrines. These children are victims of a nation that is poverty stricken beyond what a western mind can comprehend.
Biblically, God's plan for orphans and abandoned children is that Christians set aside a portion of their profit to help provide.
Deuteronomy 24:21 says "When you gather the grapes of your vineyard, you shall not glean it afterward; it shall be for the stranger, the fatherless and the widow."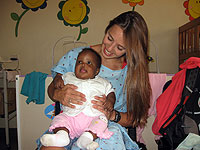 Nina is one of the orphans
rescued by New Life Home Trust
New Life Home Trust's medical expenses per year average $25,000. This includes services provided to the 170 babies currently in their care. Many are HIV+ babies, more than 80% of whom become negative with proper medical care. We are seeking to raise $25,000 by Christmas this year. We've already raised $12,000. Please consider how you can contribute and how you can invite others to take part as well. I invite you to forward this update to friends and to share this DVD with your Bible study or your entire church. Let's call together our brothers and sisters on behalf of these children. Let me know if you would like a copy of the DVD.
If you'd like to view my blog and video clips of the trip, please see the PFO blog: www.portionfororphans.blogspot.com.
Thailand Donation
HUGE PRAISE that $10,000 was just sent to Mercy International Orphanage in Khon Kaen, Thailand. We've been raising funds for almost a year now to help provide nutritious meals for these children. It costs $1 per day to feed a child at this center. That includes 3 meals and 2 snacks. Thanks for partnering with us in this effort!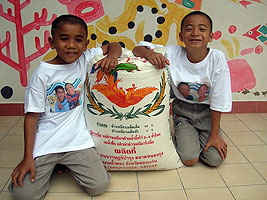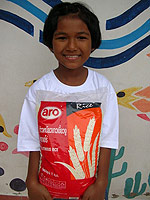 Hope Run & Walk 2010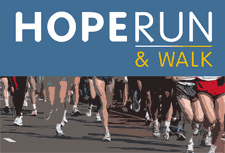 Saturday, February 6th we'll be hosting the 7th Annual Hope Run & Walk in Marshall, TX, at 9am. It costs $15 for adults, $10 for students. 100% of the proceeds will benefit orphans at New Hope Foundation in China. www.hopefosterhome.com.
Please visit www.hoperun.org to learn more and register for the Hope Run & Walk.

On a Personal Note
Many of you have commented lately on how tough it must be for my husband, Casey, when I travel so much. I have been away for 2 ½ months now. I just want to share that Casey also travels for his work, and I travel when he is not at home. God has made it easy for me to continue this work even while married. Casey will be back soon, thanks for all who've been praying for him.

In a couple months, Casey and I will take a vacation to Thailand. We plan to visit the 3 Mercy International orphanages, to meet with the International Justice Mission about the possibility of doing anti-child exploitation work in the future, and to enjoy some time on the beach.

Prayer Requests
Sally will be doing 2 weeks of VBS Fundraising in Germany for New Life Kenya, July 27-Aug7. This is also a great opportunity for military kids in my community to see the love of Christ and to hear the gospel.
John Kay is going to China in August to take pictures and video for PFO promotion.
Casey and I as we visit the Mercy International orphanages in Thailand in late August.
For God to lead and equip us as an organization.
Thanks for partnering with us!
Sincerely,


Sally Allred Lockett <><
Founder/Director, Portion for Orphans
www.portionfororphans.org