The awareness created by PFO's annual Hope Run & Walk in Marshall, Texas on February 6th has continued to bring in donations over the last two months. $23,825 is more than 3 times what was raised on race day, $7,060. What an incredible ripple effect! Here's how it will be used: $6,250 will cover the hospital bill for a sweet baby girl named ZT Ren.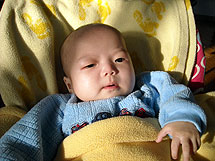 ZT came to New Hope Foundation to be treated for clubbed foot; however, she came down with severe pneumonia and was admitted to the hospital three times in January leaving a $12,500 bill for New Hope. PFO covered half of that, and the rest has been covered by another donor. ZT is now strong and healthy and Dr. Joyce is reshaping her little foot.
The remaining $17,575 will be used towards the following expenses:
Vaccinations – It costs $350 to vaccinate one child for all 15 basic required childhood vaccines.
Formula – It costs about $180 to feed a baby for a year. There are currently 70 babies at New Hope's center in Beijing.
Diapers – It costs about $180 per baby per year.
Some of the New Hope babies who will benefit…
| | | | |
| --- | --- | --- | --- |
| | | | |
| Ethan | Nathalie | Cole | Melody |
To become a monthly sponsor for a specific child, email sponsorship@hopefosterhome.com. $40/month.


HUGE THANKS AGAIN TO:
All Hope Run Volunteers
Hope Run Sponsors, including:
Dr. John & Katie Allred
The UPS Store
East Texas Sports Center
Maverick Finance
Bodacious BBQ
And those who gave prizes:
Patterson Chrysler Jeep Dodge
Marshall Cinema
Chili's
Fancy Nails & Spa
Almedia's Salon & Day Spa.
Unique Fundraisers Challenge
Just weeks after the Hope Run, the Polar Bear Race was also held in Marshall. Winners of this event get to choose which local charity will receive a part of the proceeds. Elizabeth Valdovinos won and she chose Portion for Orphans!

Other PFO partners are using their birthdays, lemonade stands, garage sales and various groups they are involved in to spread awareness of PFO and to help raise funds. Please consider if you can use anything you are involved in to help us help more children, the more events the better! I can send you a promotional DVD and brochures if you're interested.
A New Family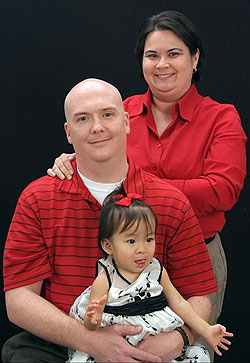 Do you remember Dang An Ran at New Hope? YOU all have been a part of a huge team that has put her little world back together. YOU funded her cleft lip surgery in 2009. Later that year, she got a mom and a dad! She is now called Ysabella and lives in Georgia with parents, Jenny & Robert, who could not be more excited and in love with this precious little girl. She was adopted through CCAI out of Colorado. Jenny wrote a special message to PFO donors which you can read at: portionfororphans.blogspot.com AMAZING!!!
Thailand – Two Babies Need Sponsors
Many of you joined us in August 08 to furnish a home at a new children's village in Thailand. They are taking in more and more babies and are looking for monthly sponsors to help provide for each one. Sponsors give $30/month and get updates on the child. Email sharondunk@mercy-international.com to sign up. This is an excellent way to teach children the importance of helping others. One mom recently told me that as a result of sponsoring a child, her little girl now has a dollhouse and an orphanage set up in her room. How precious is that!
| | |
| --- | --- |
| Chompoo -- 2 years old | Sprite -- 9 months old |
PFO Donation News
Portion for Orphans has recently improved the process of managing your donations that will enable us to reduce administrative expenses and become more focused and efficient in helping children. 100% of your donations will continue to be used directly to meet the needs of orphans, unless you designate them to cover administrative expenses. You will continue to be able to designate your donations to either the general or the administrative fund; however, we will be unable to offer the option of designating your donations to specific projects or locations.
Portion for Orphans will continue to fund projects that effectively meet the most urgent needs of orphaned and abandoned children, and each donor will play a crucial part in supporting every project we undertake. (See an overview of how your donations have been used in 2009). Furthermore, we will continue to provide you with opportunities to partner with other charitable organizations to sponsor a specific child or fund a specific need.
These improvements will enable us to focus on funding large projects that will have a lasting impact on children whom we support. In addition, by keeping our procedures simple, we can continue to use 100% of your donations to serve the children and avoid hiring staff to oversee more complex administrative tasks.

Prayer Requests
Guidance concerning Haiti - If, when and where…
For continued progress towards a Hope Run in Mesquite, TX
For success in upcoming fundraising in Germany
On Behalf of Orphans,

Sally Allred Lockett <><
Founder/Director, Portion for Orphans
www.portionfororphans.org