HUGE News
PWOC (Protestant Women of the Chapel) is an organization that I'm proud to be a part of. It is located on military bases around the world and is designed to help women grow in their Christian faith. Each year, representatives from bases all over Europe come together to choose one charity that PWOC Europe will focus on and fundraise for. PFO was nominated by our local PWOC leaders, and I'm told that the decision was unanimous among the 12 representatives, PFO has been chosen! This is huge and has the potential to help provide for many, many orphans in the various homes that we serve. MANY of you have been praying about this for more than a year, God has heard your prayers! I am incredibly encouraged and excited about this!
Recent Fundraisers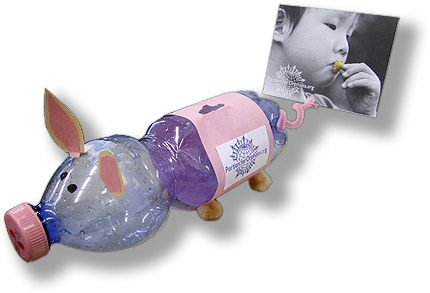 In the April newsletter, we put out a challenge to you all to help us fundraise in your communities. The challenge continues, let us know if you're interested and we'll send you a DVD and brochures to share at your event. Here is a glimpse of how some have responded:
$7,000 donation from an extended family in Marshall, TX.
Kara Ellcey in Mesquite hosted a Golden Corral PFO Benefit Night
Mesquite Bible Church's Youth hosted a Spaghetti Lunch
A few young girls in Germany hosted a lemonade stand and raised $38!
A young man in Germany, with one batch of cookies, raised almost $400!
Another girl made banana bread and shared with neighbors who made donations.
The Patch Barracks Youth group made 350 PFO piggy banks, one for each child at VBS, to remind them of orphans throughout the year.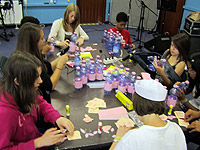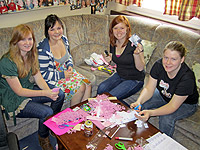 That one batch of cookies raised enough to fund a cleft lip surgery, that lemonade stand will provide formula for an infant in China for 2 ½ months! Together we can accomplish so much!!!
Germany VBS Follow-Up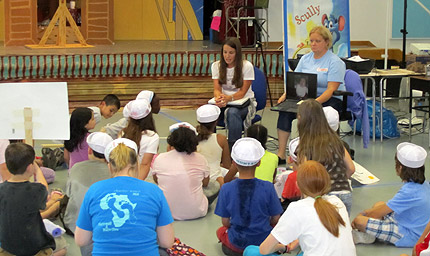 For the third year in a row, the Stuttgart, Germany Garrison community has gone above and beyond to fundraise for Portion for Orphans. Two separate VBS programs and 3 chapels came together and helped PFO raise funds for New Hope Foundation in China. New Hope is founded by Dr. Joyce Hill and her husband Robin. Since 1999, they have taken in and treated the various medical needs of over 1000 orphans. The total raised during the two weeks of fundraising here in Germany came to $14,037.22!!! These donations will be used to fund various cleft lip surgeries and to help New Hope Foundation open two new centers in others regions of China.
Any VBS program worldwide can fundraise for PFO. Please contact me if you're interested and we can send a DVD, banners, and PFO piggy bank instructions.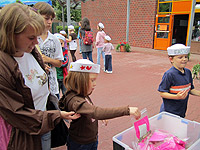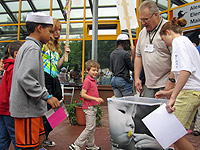 Hope Run & Walk 2011 & PFO DAY – February 2011

Please prayerfully consider if you can help in one of the following areas:
EVENT DIRECTOR
(or two Co-Directors)
We have prepared a very thorough guide for this position and really need help in this area. It would enable the work of PFO to expand in new directions.
SPONSORS - Please sign up at www.hoperun.org or let me know asap to ensure your name/company is on the promotional materials and to help us budget for the 2011 event.
VOLUNTEER COORDINATOR – This would be an enormous help and is a matter of filling names into a spread sheet.
Administrative & Travel FUNDS
We have never emphasized the need for administrative & travel funds, however at this time, we need to request that donors consider making an automatic annual donation to help cover these costs and to help us to continue on.
Prayer Requests
Praise for so many partners taking the initiative to help us help more children.
Prayer for Hope Run positions to be filled.
On Behalf of Orphans,

Sally Allred Lockett <><
Founder/Director, Portion for Orphans
www.portionfororphans.org