Happy New Year PFO Partners!
Thanks for joining us in blessing the lives of orphans around the world!


Hope Run & Walk
8th Annual 5K Run & 2 Mile Walk


January 29, 2011
Downtown Marshall, TX
(110 E. Houston St.)

Register online, by mail or on site at 8 a.m.


100% of 2011 Hope Run & Walk Funds
will be used to fund various needs of
orphans around the world.
2011 Hope Run & Walk Recipients
Mercy International
Mercy International (www.mercy-international.com) is a Christian organization in Thailand that currently oversees 145 children in their three children's villages across Northern Thailand. Some past projects that PFO has funded for these children include: food, school fees, Bibles, a library, and the furnishing of one home.
New Life Home Trust
New Life Home Trust, Kenya www.newlifehometrust.org currently oversees 156 of the most vulnerable children in Kenya. PFO is the only organization that helps cover the medical expenses of these babies, most of whom arrive barely clinging to life. New Life has admitted a total of 1,112 babies, 780 now have foster or adoptive families.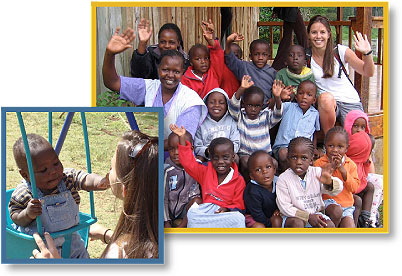 What You Enabled in 2010
In 2010, you all enabled PFO to donate a total of $65,712 to help meet the needs of orphans in various countries. Below is more info on how those funds are being used.
China
PFO sent $44,862 to New Hope Foundation's 332 babies in 2010.
$23,825 was used to help cover hospital bills, vaccinations, formula and diapers.
29 cleft lip surgeries were funded. Here are a few of the children:
John, Sun Li, and Hayley before and after their surgeries.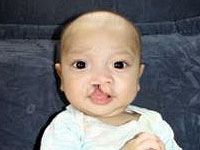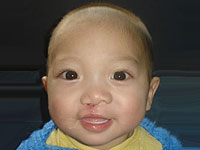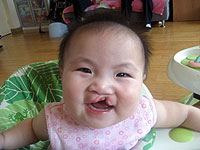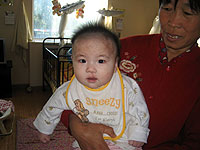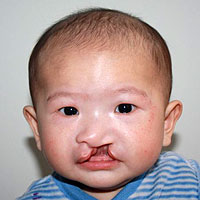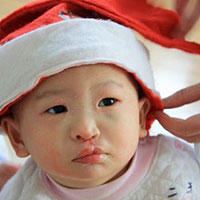 $10,487 of what the Stuttgart, Germany VBS program raised is being used to renovate an area for 18 babies at a New Hope Foundation medical center in a government run orphanage in China.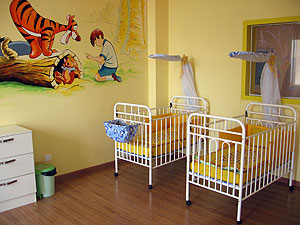 New Hope creates and runs sections of the government orphanages for the babies who are sick and who need medical attention. These funds will enable New Hope to renovate two bedrooms, two playrooms, and two bathrooms for the children, each of which serve 9 babies. Here's a peak at a similar room.
Thailand
PFO sent $20,000 to Mercy International's 145 children in 2010.
$12,500 was sent to Mercy International's home in Khon Kaen, Thailand. $4,000 is being used to purchase library shelves and books for the 40 children at the home to add to what you see below. $7,500 will be used towards the purchase of land where a new, expanded village will be constructed.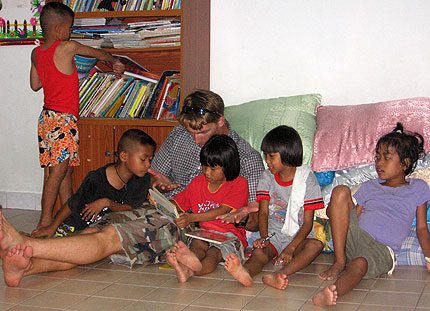 $7,500 has been sent to Mercy International's home in Phrae, Thailand to finish the administration building. The office now occupies one of the homes built for the children so this will free up space for more children to move in.
$1,000 was sent to Petchabun, Thailand, to enable a special Christmas celebration including gifts for each child.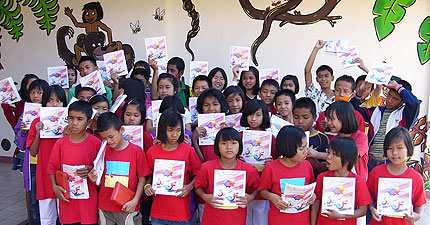 India
PFO gave $350 to help provide food for children in India
Nepal
PFO gave $500 to Parizat Nestling Home in Nepal to help provide for
their basic needs.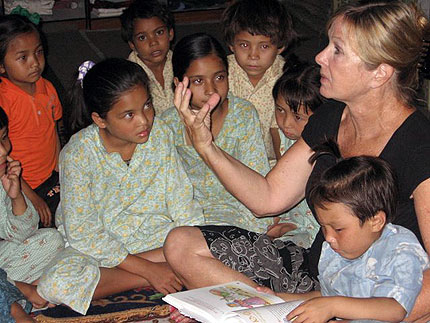 On Behalf of Orphans,

Sally Allred Lockett <><
Founder/Director, Portion for Orphans
www.portionfororphans.org