2011 In Review
2011 Year End Financial Report
In 2011, Portion for Orphans' donors gave a total of $61,168. A portion of this amount, $8,045, was given specifically to help cover travel and administrative expenses. 100% of the remaining $53,123 was given and is being used to benefit over 600 orphans in China, Thailand, and Kenya.
Some of the donations provided to Portion for Orphans in 2011 were received at the very end of the year. These funds were not distributed until 2012 and will not be reflected in the summaries and graphs for 2011 that you will see below. Nevertheless, I am excited to share that in January 2012, Portion for Orphans sent $16,000 to New Hope Foundation in China, $10,000 of which is covering heart surgery for a little girl named Zhou Ai Chun, scheduled to take place this month. Please be in prayer for this little girl. The remaining $6,000 will provide 2 months of formula for the babies at the New Hope Foundation, as explained below.
The following graphs illustrate how Portion for Orphans used your donations in 2011.
General Children's Fund

Total Received: $53,123
Total Distributed: $39,120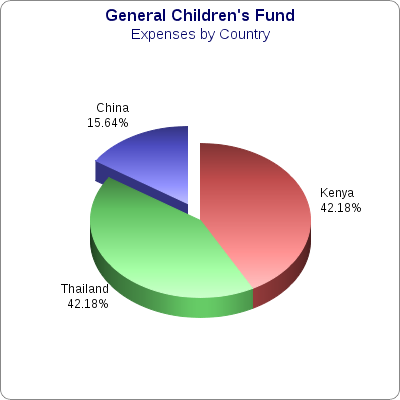 Administrative Fund

Total Received: $8,045
Total Used: $5,846.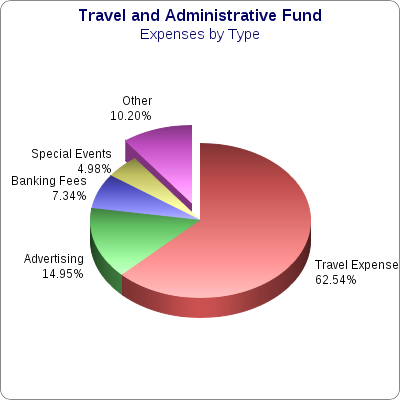 Projects Funded
China
$6,120 was given to New Hope Foundation, a medical center for orphans with surgically correctable needs, founded by a Christian doctor and her husband. Since 1999, they have taken in and provided medical treatment for 1,386 babies. They can currently care for 320 at a time in their five units in China.
$5,800 was given to provide a 2-month supply of formula for 60 babies at the main center in Shunyi. It costs $1.30 per day to feed one baby. That's a pack of gum to put it in perspective.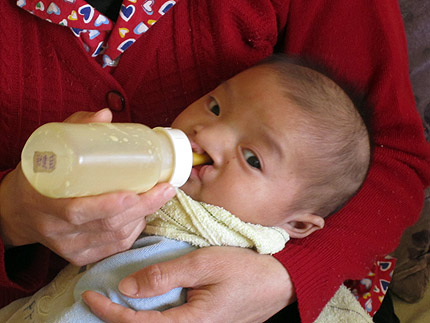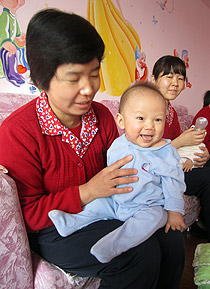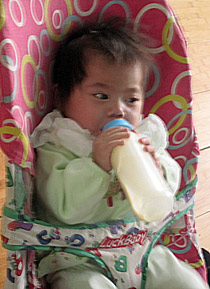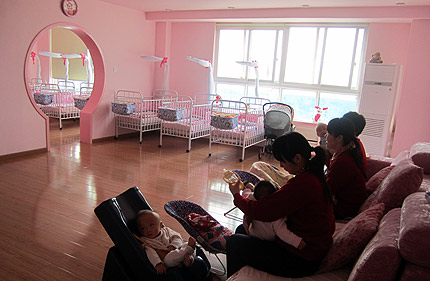 $320 was used to fill my suitcase with the following requested items for a trip to China in March 2011: 16 cans of formula, Vaseline, Desitin, and teething ointment. I now realize the importance of such items.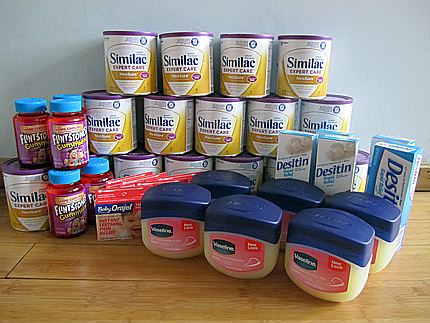 Kenya
$16,500 was given to New Life Home Trust.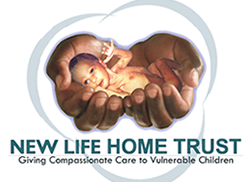 New Life is a registered medical center that has rescued over 1,000 abandoned infants across Kenya. Some of the children come from other homes that are unable to provide for their medical needs. Others are children who were abandoned in hospitals, trash cans and pit latrines. Needless to say, those that do survive are in dire need of medical attention. Our donation of $16,500 is being used to help cover overall medical expenses. There are currently 180 children who call New Life home. Below are a few examples of how these funds are being used.
Kilana – This little girl was found in a pit latrine, weighing 3 lbs. She was rescued, placed in an incubator and given IV injections for septicaemia. She is progressing well and will soon be able to come out of her incubator. This is ONE EXAMPLE of a life saved by your donations!!!




Jeremiah is a twin brought in with his sister who unfortunately died on the way to the home. He weighed 1.5kgs (just over 3 pounds) so he had to be put in an incubator with oxygen and started on IV antibiotics and nasal-gastric tube feeding. He is now improving due to the medication he received.




Nathan benefited from your help for his heart operation, which has now been successfully completed in a Nairobi hospital. He has now fully recovered, is gaining weight well and is active like a normal baby.

Other uses include: Antibiotics for those with roughly cut cords, physiotherapy for a little boy with hemiplegia who can now walk as a result, adenoidectomies and tonsillectomies.
Founders Mary & Clive Beckenham had this to say:
"We have been very busy and at present are totally full in all our rescue homes and here with over 180 babies and young children. What a relief it was to us to know we had funding from you to allow us to treat these babies when they were admitted or as sicknesses occurred or operations were required. All would have died without the help of the medical equipment and drugs that we are able to get through wonderful donors like Portion for Orphans. May God bless you as you continue in your fundraising to save these vulnerable lives that we care for from day to day."
Thailand
$16,500 was given to Mercy International, a Christian organization in Thailand that oversees more than 145 children in their three children's villages across Northern Thailand. In these areas, baby girls are seen as a commodity and Christianity is very rare. Your donations were used in the following way:
$10,000 purchased a new transformer for new Mercy Children's Village that, as of January 2012, is under construction in Khon Kaen, Thailand.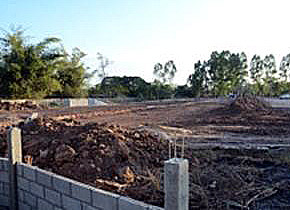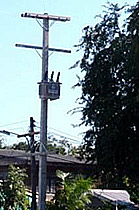 $4,500 provided back to school supplies for 96 children. This included school fees, sports uniforms, accessories such as hats, bags, ties, socks and pens, 3 pairs of shoes each (sports, dress and scouting) and books.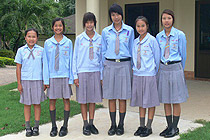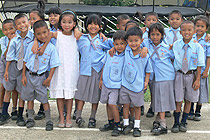 $2,000 was used to purchase new clothes for the children. This included shorts, shirts, sleepwear, underwear, and nice Sunday clothes. (Three sets of clothes per child.)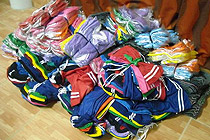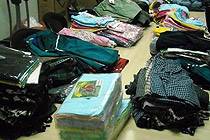 Trips Taken
During the year, Portion for Orphans representatives visit the children that we serve in an effort to strengthen our relationship with the founders, oversee our financial support, and most importantly (with those who are old enough), share the message of John 3:16, "For God so loved the world that He gave His only begotten Son, that whosoever believes in Him shall not perish but have everlasting life."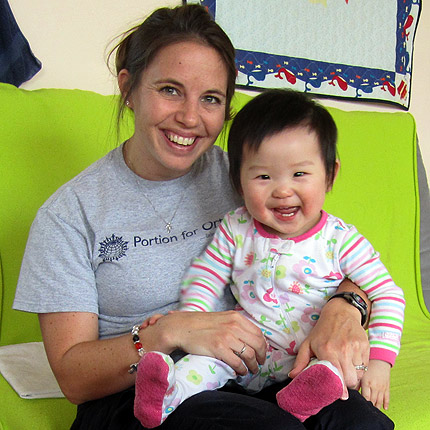 In August, Russ Perry, Demi Morrison and Jessica Vann went to visit the Mercy International villages in Thailand. They visited with the directors, shared the gospel with the staff and children, and loved on the kids.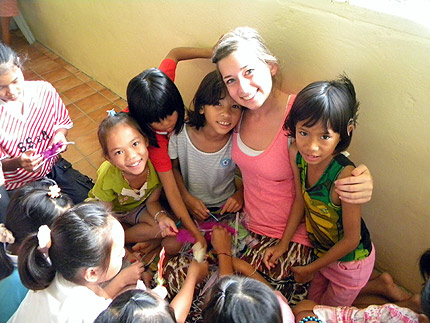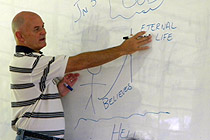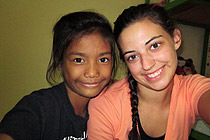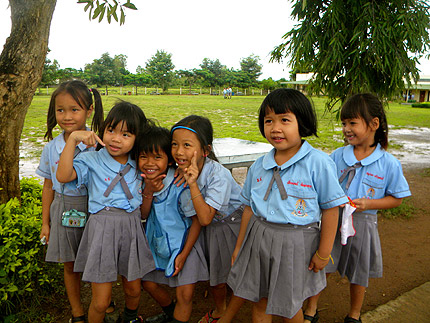 Fundraising Around the World!
This year, a number of creative individuals around the world organized PFO fundraisers in their communities. This is an exciting new area of growth for us!! If you'd like to do something similar in 2012, just let us know and we'll send you brochures and our new promotional DVD. From what I've heard, those who participated in these events were extremely touched and blessed to be involved.

If your event is not listed here, please let me know.
The European branch of the Protestant Women of the Chapel (PWOC), a Christian organization on military bases, chose to raise funds throughout the year for PFO.
A group of women (PWOC Ladies) in Belgium held an auction.
PWOC ladies at Camp Darby, Italy organized a handmade Christmas Card Sale.
Various Chapels in Stuttgart, Germany are taking up periodic offerings designated to PFO.
Two Vacation Bible School Programs in Stuttgart, Germany focused their fundraising efforts on PFO.
Hope Run & Walk 2012
The 9th Annual Hope Run & Walk will be held on March 31st in downtown Marshall, TX. Please plan to join us for this event and consider how you might encourage others to take part. Online registration is available at www.hoperun.org.
If you are interested in serving as a sponsor or a volunteer, please sign up at www.hoperun.org.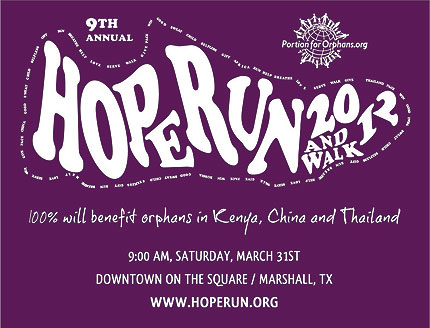 On behalf of orphans,

Sally Allred Lockett <><
Founder/Director, Portion for Orphans
www.portionfororphans.org