Hope Run & Walk Follow-Up
The 9th Annual Hope Run & Walk was a huge success! We had 250 participants, around 40 volunteers, and raised $6,015 on race day. Click here to view the results or click here to view the photo gallery. HUGE thanks to all of the volunteers and the 2012 Sponsors as listed below. PFO will partner with Sports Spectrum in organizing the 10th Annual event, to include a 5k, 10k, and a walk on April 20th, 2013.
John & Katie Allred
The UPS Store
Cypress Junior Women's Club
East Texas Sports Center
Marshall Subways
289 Design
Maverick Finance
Patterson Chrysler Jeep Dodge
Would you like to sponsor the 10th Annual Hope Run?
Gold Sponsorship is $500 and Silver Sponsorship is $250. Please email me if you are interested at: sally@portionfororphans.org. All sponsors will be listed on promotional items, race t-shirts, in the newspaper, and on KMHT.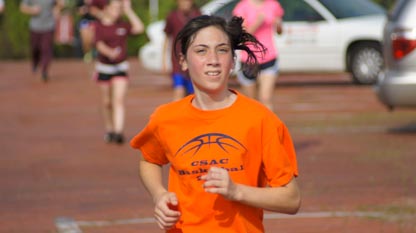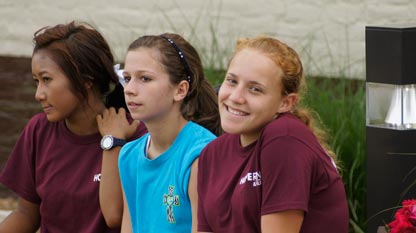 Two Hearts Repaired by PFO Donors

On March 13th, Zhou Ai Chun, a 17-month-old little girl at New Hope Foundation in China, was admitted for heart surgery. She had a 4.5mm VSD (a hole between the two lower chambers of her heart, which was enlarging) with left to right shunt, (a good sign meaning that her pressure in her lungs was not high) mild pulmonary artery stenosis (mild, valval type), and RVH (an enlarged right heart chamber) She also had a PFO (a hole between the upper chambers) but this closed on its own. The above information is from Dr. Joyce, founder of New Hope Foundation. Zhou is back at New Hope and doing great now! Here are a few pictures and a video clip.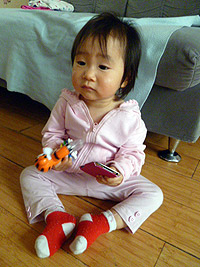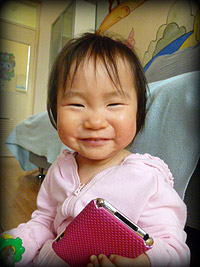 Watch a video clip of Zhou Ai Chun.

In April, a 7-month-old 12 pound little girl in Kenya also received PFO funded heart surgery. Valentina Mpole had been abandoned in a forest and it appeared as though someone had tried to strangle her. She was a very sick girl with a very serious and complicated heart condition called tetralogy of Fallot, along with other defects.
Developmentally, she was very behind and due to lack of oxygen, she was very weak and in need of urgent surgery. Valentina's surgery was successful. She is happy and eating well. We will continue to update you all on her progress.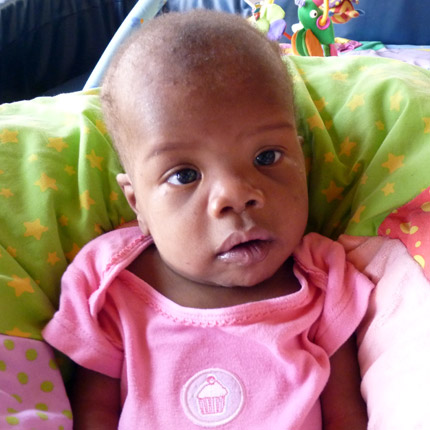 Both girls will more than likely be adopted now. Please keep them in your prayers. PFO also donated $6,000 to New Hope Foundation for a two-month supply of infant formula for the 60 babies at Shunyi. Formula costs $1.30 per child per day.
Thailand News
I'm so sad to share the news that a little girl in Thailand, named Pam, who I remember so very well, has passed away. She was born with HIV, as were all of the children in her children's village in Khon Kaen. A side effect of her HIV status was chronic kidney disease. She was in critical condition battling infection and kidney failure in ICU for a few days, but she just didn't make it. Please pray for the staff and the other children in the home.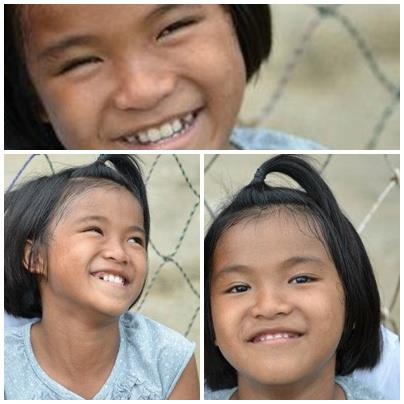 PFO also donated $2,000 to provide seven new beds for the new children's village in Phrae, Thailand. This is a very special project. I LOVE that each one gives the kids their very own little place within the home where they can keep their things and have their own work and play area. This is very unusual within an orphanage setting.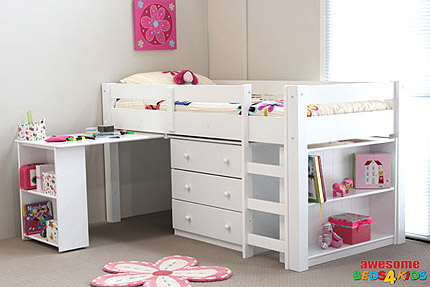 Incredible Video of New Life, Kenya
The following video clip is about abandoned, orphaned babies in Kenya. It's about how New Life rescues them on the brink of death and restores them and about how women are becoming mothers, and men fathers, through adoption. Especially around Mother's Day, I think of women who long for but do not have children, and children who are longing and praying for mothers, and this is a glimpse of how God brings beauty from those kinds of tragedy. Watch the video now.
Panzer Chapel and Girl Scouts
Recently, Panzer chapel in Stuttgart, Germany took up a $1,700 offering for PFO. This was orchestrated by the Girl Scouts, as pictured below. PFO will once again be the recipient of the upcoming Stuttgart VBS program July 30 – August 3. If your VBS program is interested in supporting orphans through the ministry of PFO, please contact us and we will send some materials to help facilitate the effort. Thank you Stuttgart for your continuous, generous support!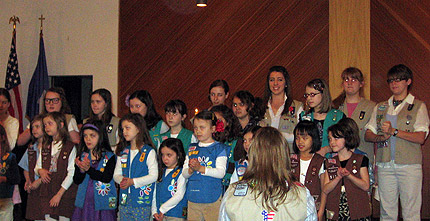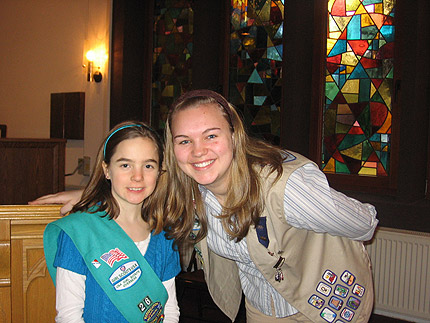 Annika Ashcroft and Carolyn Bird
On behalf of orphans,

Sally Allred Lockett <><
Founder/Director, Portion for Orphans
www.portionfororphans.org