Dear Portion for Orphans Partners,
I want to personally thank each of you for your gifts over the past year. Life moves so quickly at times, the demands can be so great, and that makes each of your generous gifts mean so very much! There is one picture from the past year that I want to make sure all of you see! One of the 3 organizations that PFO partners with is New Hope Foundation, China. They operate 5 medical orphanages across China and orphans with medical needs come from all over the country to receive care that most would otherwise not receive. New Hope took in 293 babies in 2012!!!!!!!!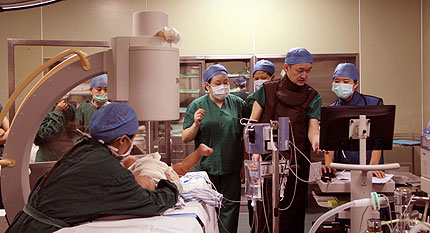 Here is a picture of one of them receiving medical attention, note that there are at least 8 people surrounding this child's hospital bed. No mom and no dad … but because so many people like you have given, the child is receiving!!! Thank you for helping to make this possible for children throughout the year! Please read on for more specific ways in which your donations are being used.
Financial Report
Most importantly, 100% of your gifts directly benefit orphans unless you request that they be used towards administrative and trip expenses.
General Children's Fund
| | |
| --- | --- |
| Total Received: | $31,703.14 |
| Total Distributed: | $50,451.99 |
Funds from generous donations received during the last few days of 2011 were used to help orphans in 2012. This allowed Portion for Orphans to distribute more in 2012 than what was received during 2012.
Administrative Fund
| | |
| --- | --- |
| Total Received: | $6,045.00 |
| Total Used: | $4,205.20 |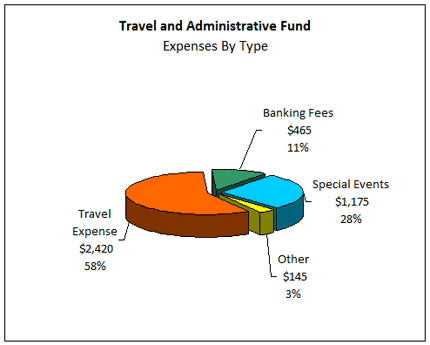 Projects Funded
In 2012, thanks to your support, $50,451.99 was distributed to help orphans. Below are the projects funded by Portion for Orphans in 2012:
$26,000 was sent to New Hope Foundation, China. $10,000 enabled Zhou Ai Chun to have heart surgery! $16,000 provided a 6-month supply of formula and diapers for 60 infants who are currently in the Shunyi center receiving medical treatment.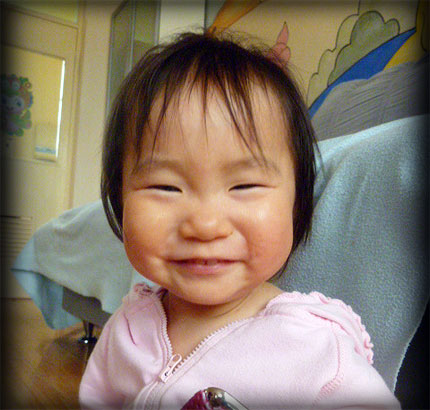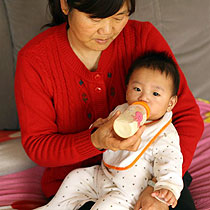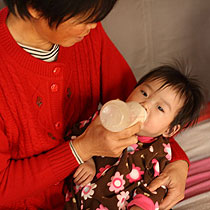 $12,451.99 was provided to Mercy International in Thailand to fund the materials and installation of 11 ceilings for a home at the new Children's Village in Thailand, along with the following items for 150 children: a refrigerator, kitchen benches and sink, kitchen table, 7 new beds, 6 mattresses, 3 bean bags, water cooler, 95 new outfits, and a felt Bible Curriculum. In addition, these funds were used to purchase fruit trees; a chicken run, pen, chickens and feed; as well as 8,000 fish fingerlings, fish food, lime and fertilizer, which will provide over 16,000 meals.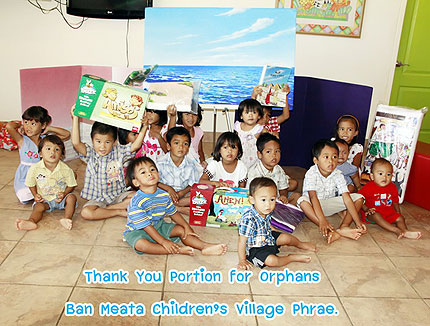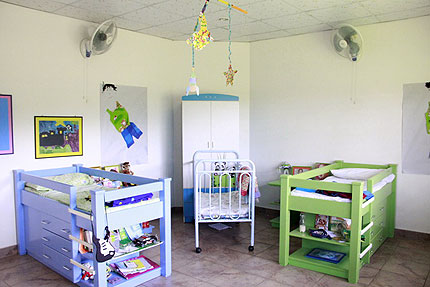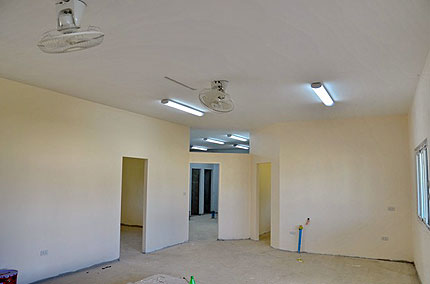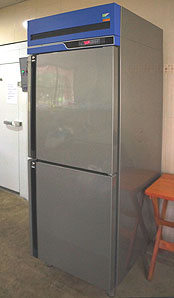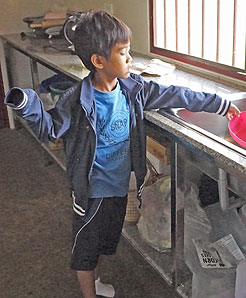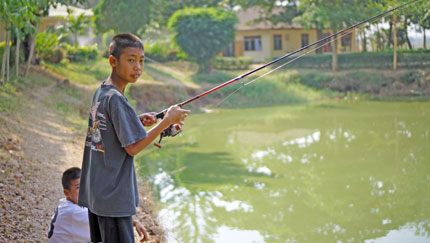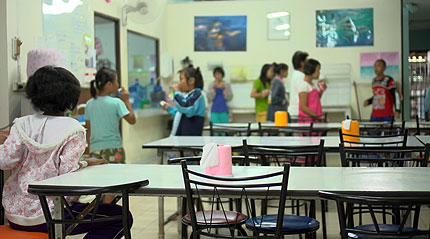 $12,000 was given to New Life Home Trust, Kenya to help cover the emergency medical care of abandoned infants rescued by New Life doctors and nurses. One example, is Robbie, who arrived at New Life in early June. He was a tiny and helpless example of malnutrition. The New Life doctor on staff estimated his chronological age as 9 weeks. His small wrinkled face appeared worn and troubled. His bright eyes darted around the room as if to reassure himself that he had found a safe haven at last. Having drunk hungrily from his bottle he lay contentedly in his warm and cozy incubator. See Robbie below, upon admission, weighing 4 ½ lbs at around 9 weeks old.
Trips Taken
In August, PFO Board Member, Russ Perry visited New Life Home Trust in Kenya, one of our three partner organizations. Here are a few pictures from that visit.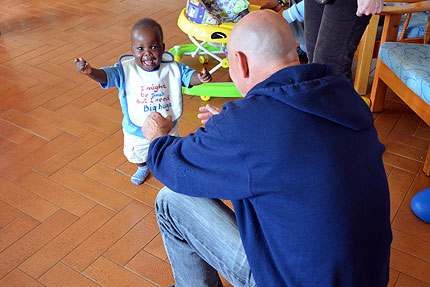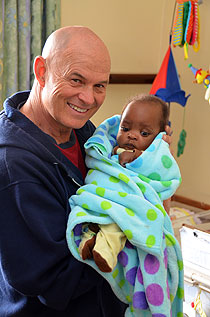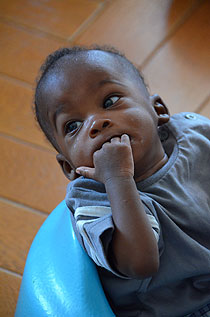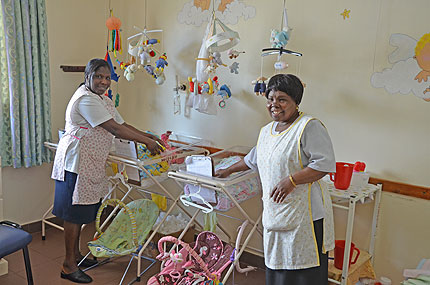 Kristah and Lucas Kitchen traveled on behalf of PFO to visit the Mercy International homes in Thailand in January 2013. Much of their trip was funded via group garage sale profits. Their trip goals included making a promotional video to help Mercy to raise funds, following up on PFO donations, and distributing a drawing and explanation of John 3:16 which has been translated into Thai!!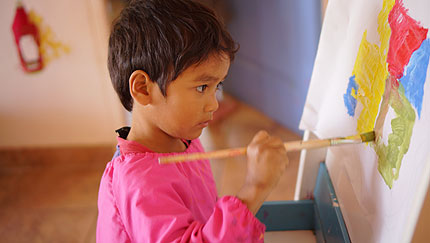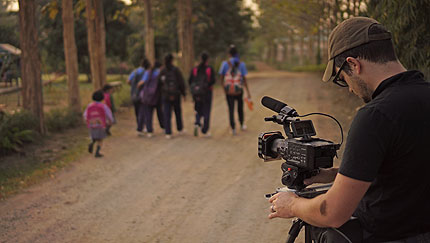 10th Annual Hope Run & Walk
Preparations are underway for the 10th Annual Hope Run & Walk. We have several exciting additions to this annual event: a 10K run, a Kids ½ mile Fun Run, and extended the walk to 3 miles!!! Hope you're training for it!!! Sports Spectrum will organize the event and we will have chip timing this year!
You can register online by visiting hoperun.org.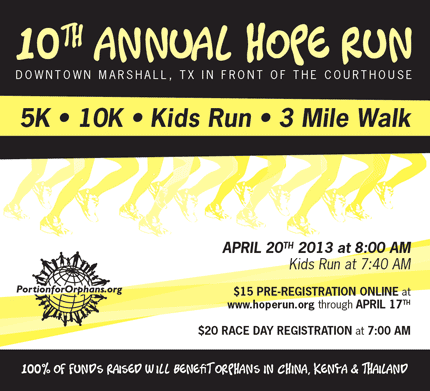 Prayer Requests
For more fundraising partners in 2013!! We have developed a 4-Day DVD series designed especially for VBS programs to teach children about orphans and to invite them to give.
Renewed strength for the directors and staff of the homes that we partner with.

Sally Allred Lockett <><
Founder/Director, Portion for Orphans
www.portionfororphans.org