Dear Portion for Orphans Friends,
Thank you for your support of PFO and the children that we serve. They are so blessed by your generosity and I hope that you are blessed to have a part in something so special, and so Biblical, as orphan ministry. I know I am. Here's a look at what your gifts have accomplished so far this year as well as a bit of info regarding the upcoming Hope Run & Walk.

Donor Survey
Do you have 3 minutes for 5 multiple choice questions? We'd like to hear your opinions to help us grow in the coming years.
Please excuse the lengthy consent form, please scroll down and click past it to access the survey.
Thank you!!
Sally Lockett
Hope Run 2014 is Coming Soon!
First of all, our annual fundraising event is coming soon!! Hope you can join us!! If not, you can still take part by signing-up for the 'Sleep-In Option,' you'll receive one of our cool event giveaways in the mail!!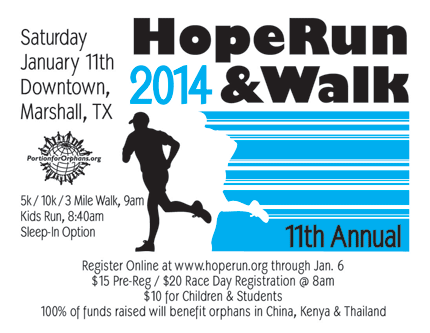 Can you help us spread the word? Please share the above postcard in any way you can think of! Would you like to volunteer? Email me for more info: sally@portionfororphans.org
Recent Needs Met
CHINA - $10,000
Chen Ling Wei is a precious little girl who recently arrived at New Hope Foundation, PFO's partner medical center for orphans in China. Chen was in the care of a state run orphanage in China. When it was discovered that she needed medical attention, her caregivers contacted New Hope Foundation to request help on her behalf. When I asked Dr. Joyce, the founder, about their current needs, she asked if we could fund heart surgery for this little girl. I am SO HAPPY to tell you all that YOU, PFO Friends, completely funded Chen Ling Wei's heart surgery in September. YOUR portions, together, have given her life!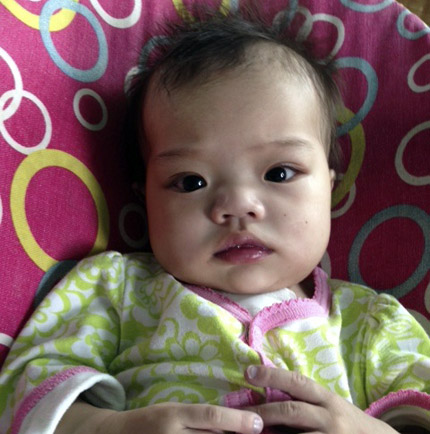 KENYA - $10,000
In Kenya, over 300 infant orphans are abandoned every single day. We partner with a medical orphanage based in Nairobi that takes in the babies who are most unlikely to survive. New Life nurses them back to life. Over 80% of the children are then adopted out. The majority of the children are adopted by Kenyan families, which is very unusual. PFO sent $10,000 to New Life in September to provide for the immediate life-sustaining needs of these infants upon arrival. We are the only organization who gives to help cover the general medical expenses of the center and the directors are incredibly grateful to all of you for that! Overall, since 1994, New Life has assisted over 2,000 babies!!!
30% of the funding for New Life Homes comes from visitors to Nairobi who spend a day or two volunteering. There won't be many tourists in the coming months as a result of the recent attacks on the Westgate Mall. Our funds were on their way to New Life just as the attacks began. What happened is terrible, but it's wonderful that we as a group can help offset the ripple effects.
Belinda Almasi: DOB 05.04.12 (7lbs 6oz)
Belinda arrived at New Life, Kenya on 02.13.13. Her mother left her with the father, who took in another woman. The father left Belinda in the care of the step-mother while he was at work. Neighbors alerted the Children's Office to the fact that the child was being neglected, left alone in the house without food all day. Little Belinda was 9 months old. She was severely malnourished, her skin paper-thin and her skeleton clearly visible. New Life has been feeding her on demand with a high-energy baby formula. They are confident that this strong and determined little girl will grow and develop into a healthy and beautiful toddler.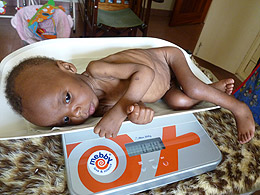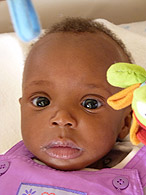 Lonna (4.7lbs) and Connor (4.4lbs) DOB 9.20.13
This beautiful set of twins arrived at New Life, Kenya wrapped together in a blanket. Sadly, their birth mother is in a coma at Kenyatta hospital and the babies have no other relative able to care for them. Both mother and babies are HIV positive.
Lonna is cup feeding as she was unable to tolerate a naso gastric tube. Connor has a naso gastric tube and is more alert than his sleepy sister. Both babies will be in incubators until they reach 5.5lbs. They are doing well.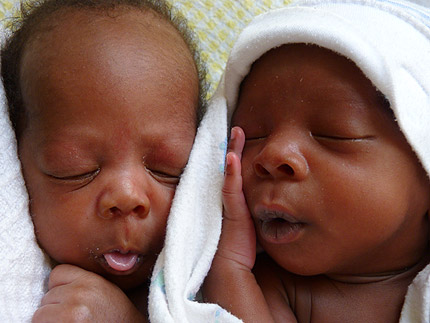 Mary Beckenham, New Life Kenya Founder had this to say to YOU:

"Thank you so much for your generous gift for the medical equipment that we are in need of in New Life Home, Kilimani. We were overwhelmed when we received it and it came just at the time when we had a very bad virus in the home which left 5 of our babies in ICU on oxygen and receiving IV drugs and fluids. We were able to immediately order some wall oxygen flow-meters and humidifiers plus a portable oxygen cylinder to be able to take sick babies to the hospital for x-rays etc. You have certainly been a blessing to us in this department and many lives have been saved because we were able to treat them and have the tests done early. God Bless you and your team as you work together to help us rescue these babies and get them to health and strength so that they can be adopted into loving families."
THAILAND - $10,000
Mercy International is the umbrella organization that we partner with in Thailand. They are currently building a 3rd children's village in Khon Kaen, NE Thailand, which will be home to 60 of the children that they oversee. These children range in age from 5-18 and they are all HIV+. In Thailand, these children are not allowed to live within the same children's homes with children who are not HIV+. PFO has recently contributed $6,000 to furnish the dining room in the new village.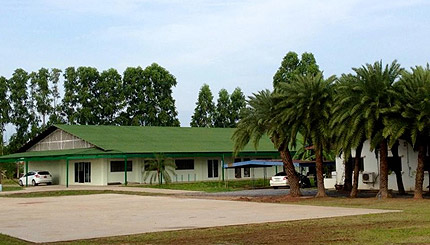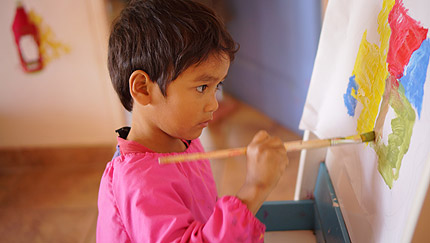 PFO has also sent $4,000 to construct a piggery at Mercy's main children's village in Petchabun, Thailand. The pigs have been donated by a couple in Australia, but Mercy needs to construct a piggery first. This is a dually beneficial project that will be run by the High School Vocational Program at the village school that is run by Mercy. The program will be used to provide pork for all of the children who attend the school, including the orphans, each of whom will also be trained on how the program works as they get old enough.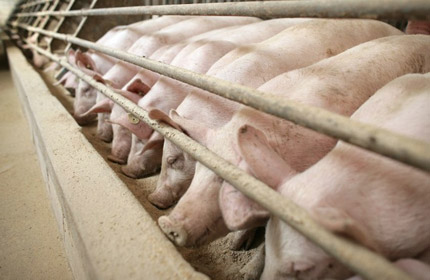 Remembering the Forgotten Film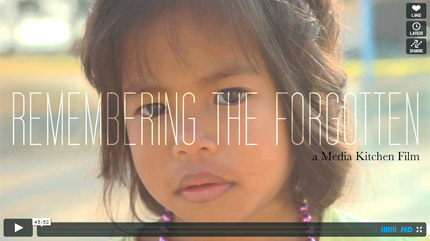 Kristah & Lucas Kitchen recently visited each of the children's homes overseen by Mercy International in Thailand and made the following video of the homes and the children. Click here to see the 5-minute trailer or here to see the full 45-minute documentary.
PFO would like to send Kristah and Lucas to visit our partner homes in China in the Spring in order to make a video about New Hope Foundation. If you'd like to help send them, make a gift to PFO administrative/travel fund and let us know it's for their trip!

Thank you for contributing to the care of these children and for partnering with us in what the Bible calls 'pure religion'.

Sally Lockett
Founder/Director, Portion for Orphans