Thank You! 2013 has been a great year and we got off to a great start in 2014 as well! In March, Kristah & Lucas Kitchen have visited our partner organization, New Hope Foundation, which has built 5 medical facilities for orphans in China. Kristah and Lucas have been taking photos and video to create a promotional DVD for New Hope to use in their fundraising efforts around the world.
2013 Financial Report
As always, 100% of your gifts directly benefit orphans unless you request that they be used towards administrative and trip expenses. In everything that we do as an organization, we strive to shine in such a way that causes others to glorify God. Thank you for taking part in this effort!!
Overall funds raised in 2013: $50,036
Total Distributed Towards the Needs of Orphans: $30,000
(Much of the total raised came in at the end of the year after we distributed funds, remaining funds will be used in 2014.)
Total Administrative & Travel Expenses: $5,420
(All administrative and travel expenses were covered by donors who gave specifically to help cover these expenses.)

Needs Met
Click here to view a 5-minute video of the children who benefited from your generosity in the past year and the projects that were completed on their behalf.
And here is PFO's most recent newsletter, which shares details and photos regarding the needs that were met in 2013.
11th Annual Hope Run Results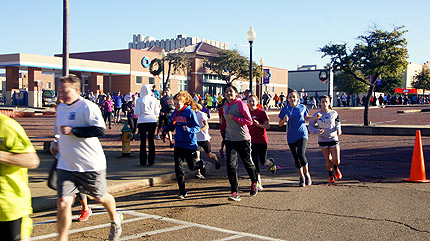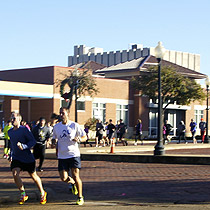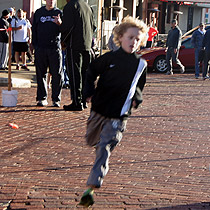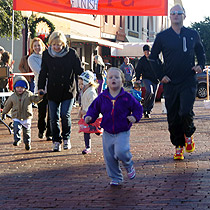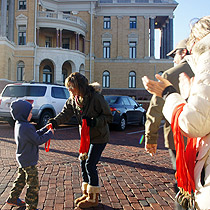 On January 11th Portion for Orphans held the 11th Annual Hope Run & Walk in Marshall, TX. We had a wonderful turn out and a great event overall with 191 participants and $6,402.11 raised! We also held our 1st Hope Run campaign on Facebook and raised an additional $575. So, a total of $6,977.11 was raised via this year's event!!! That's a great start to a new year! Thanks everyone for joining the effort!! And thanks again to all of our volunteers and sponsors!! Click here to see the individual results.
2014 Hope Run Sponsors Included
PLATINUM SPONSORS:
Cypress Jr. Women's Club
The UPS Store
Goforth Custom Builders
GOLD SPONSORS:
Dr. John & Katie Allred
The Fancher Family
East Texas Sports Center (ETSC)
Patterson Chrysler Dodge Jeep
SILVER SPONSORS:
289design.org
Dr. Doug & Renée Duncan
Casey & Sally Lockett
Marshall Subways
Sleepy Eye Anesthesia
Core Yoga & Fitness
Runyan Law Firm, P.C.
PFO Survey and Strategic Planning Conference
I'd like to also thank each of you who filled out the recent PFO Survey. We are excited about the feedback that we received. We used it in a Strategic Planning Conference, where a group of committed PFO supporters analyzed the organization and helped brainstorm a few goals for organizational growth in the upcoming five years. Many of these new goals will require additional volunteers, so please let me know if you'd like to be involved in volunteering with PFO throughout the year.
Again, thanks to all of you for your support and partnership in 2013!
Sincerely,


Sally Lockett
Founder/Director, Portion for Orphans